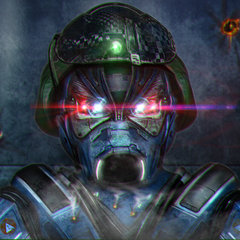 Shwetank Shukla
Concept Artist & 3D Generalist
San Francisco, United States of America
Summary
The making of art has always been a big part of my life. As a child, when I was about eight or nine perhaps, I used to sketch out hordes of robots and sketch fighter jets in my notebooks.
Originally, I had a keen interest in sketching and coming up with creative ideas. I used to sketch still life works. I further honed my skills by joining basic sketching classes and later went on with painting. Art soon became my passion and I used to sketch randomized concepts of industrial objects like ships, cars & planes. Later I developed an interest for video games back in 1997 when I got my hands on some of the great sellers at that point of time like "POD" and "Grand Turismo". Ever since then I have been drawn to video games and things that seem otherworldly like comic books, science fiction and Especially Star Wars.
As I have a keen interest in video games, I wanted to develop my career in video games and animation.I am curious by nature, love to think abstractly and am hungry for creative and challenging endeavours. Art, therefore, is a logical choice for me. As a young child I was an all rounded person with a very curious mind and was always looking for causes behind any event. The ability of a simple idea to evolve into a globally life changing factor, as in the case of video games, evoked awe and inspiration in me.
My art has also been featured at Concept Ships : Go Here
Download Full Resume
Skills
Concept Art
3D Modeling
3D Visualization
Texturing
Sketching
PBR Texturing
Software proficiency